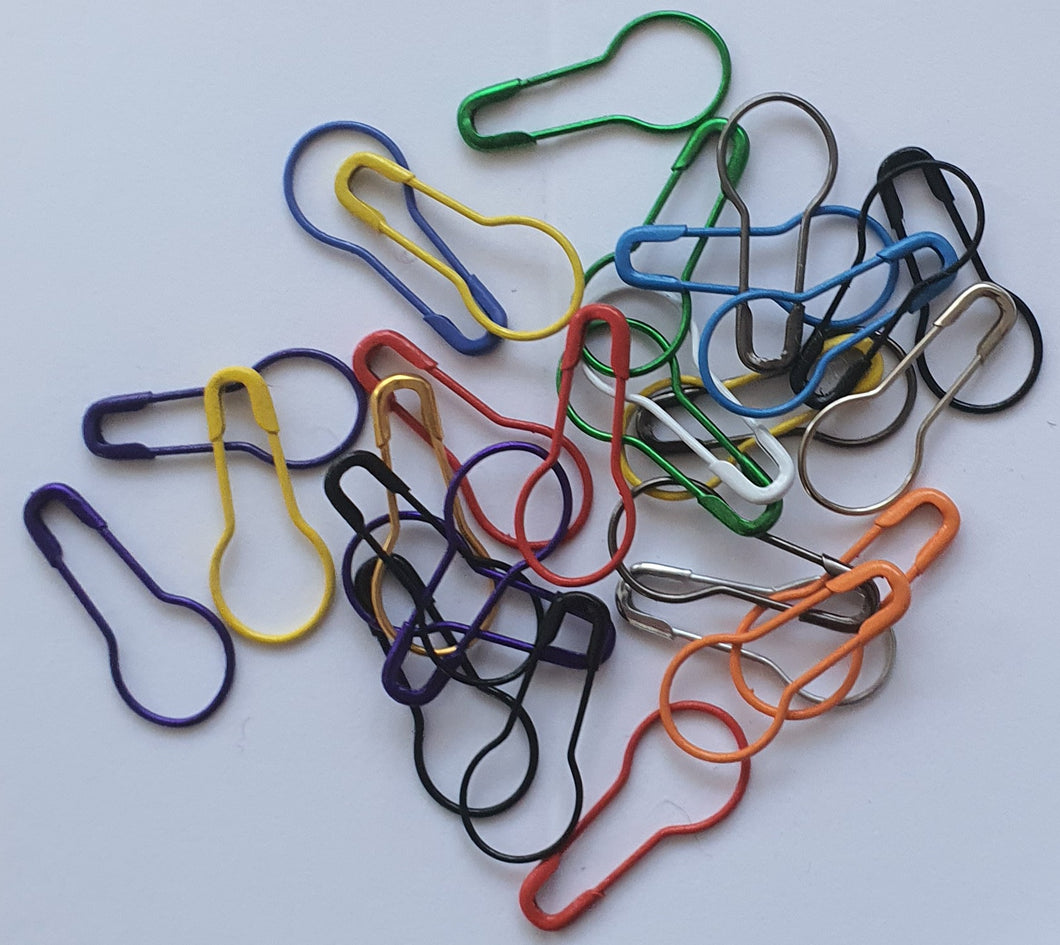 I often get asked if I sell the wee stitch markers I put onto each skein of yarn. Up until now I haven't.
I have decided to list them on the website for a limited time only. 
20 Stitch Markers - They are all black not coloured like the photo shows.