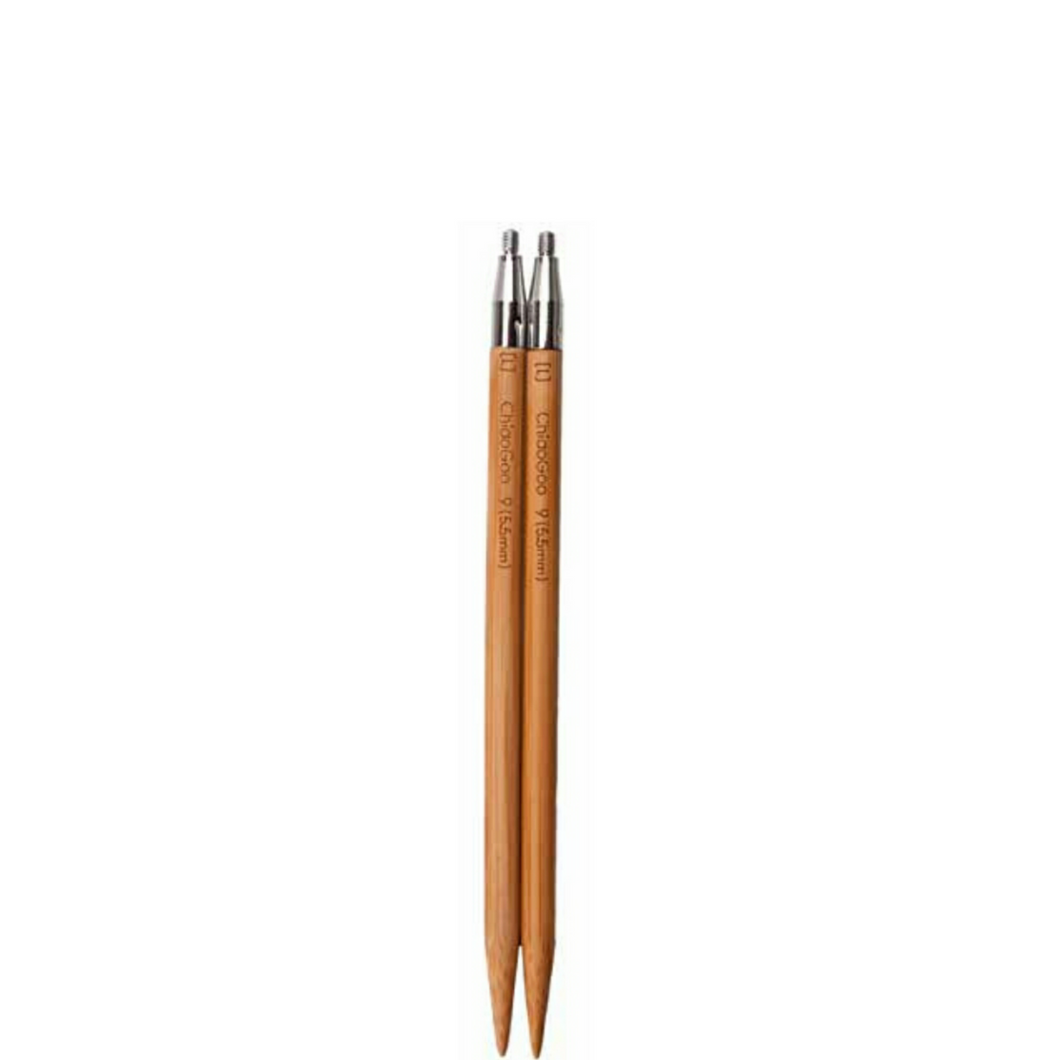 5'' (13cm) Spin Bamboo Interchangable tips range from 2.75mm up to 10mm, Use the Nylon Cables with these.
Unique interchangeable features include:
• Lifeline holes on all cables • Easy-to-use [S] and [L] coded parts • TWIST red cables are memory free • SPIN nylon cables allow the tips to swivel • Six cable lengths from 8" (20 cm) to 50"   (125 cm) • Available in both 4" (10 cm) and 5" (13   cm) tip sets • All parts and pieces are available for   separate purchase • Guaranteed smooth transitions and   secure connections
• All [S] & [L] TWIST & SPIN system tips, cables and accessories are switchable! • [L] tip to [S] cable adapter available for separate purchase • TWIST tips are made of surgical-grade,  stainless steel which means there is little to no chance of allergic reaction, no corrosion, no discoloring and NO smell!
Most TWIST & SPIN parts and pieces are coded [S] for the small diameter screw size and [L] for the large diameter screw size. Within the TWIST & SPIN systems, parts coded [S] are compatible with other [S] coded parts and tip sizes US2 (2.75 mm) through US8 (5 mm). Parts coded [L] are compatible with other [L] coded parts and tip sizes US9 (5.5 mm) through US15 (10 mm).