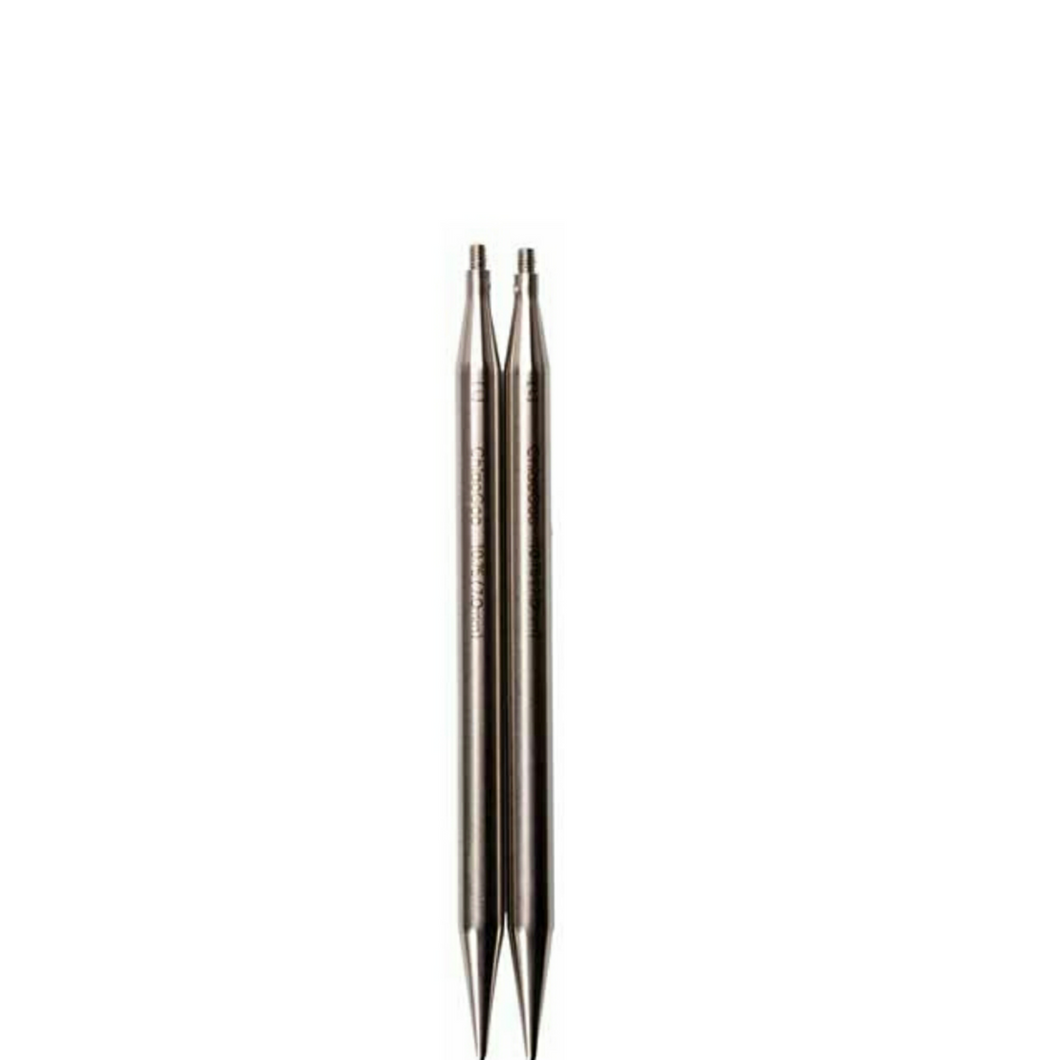 Our stainless steel products are made of surgical-grade, stainless steel that is hypoallergenic and, in most cases, not reactive to sensitive skin. They have a nice smooth, satin sheen that won't reflect any light making it hard to see your work. They are lightweight and strong! The needle is precisely machined resulting in perfect tips and joins.
Twist Stainless Steel tips range in size from, 1.75mm to 10mm
 Unique interchangeable features include:

• Lifeline holes on all cables
• Easy-to-use [S] and [L] coded parts  
• Guaranteed smooth transitions and   secure connections

• All [S] & [L] TWIST & SPIN system tips, cables and accessories are switchable!