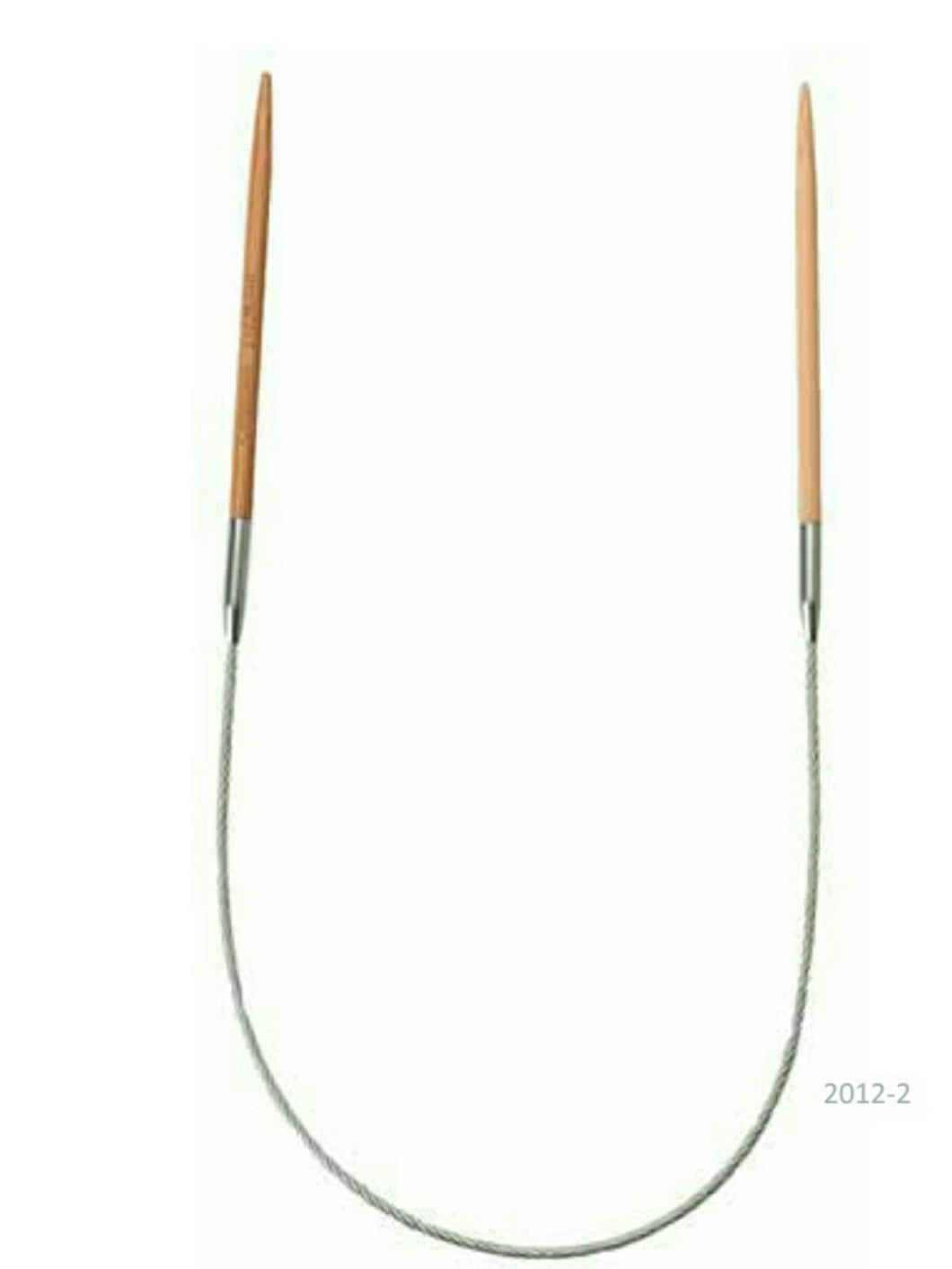 Fixed Bamboo Circulars are available in six different lengths ranging from 9"(23cm) to 40"(100cm).
Sizes 2mm through to 3mm have the same cable as our RED Circulars and twist cables.
Sizes 3.25mn and larger have a nickel-plated, copper join that is glued and crimped to guarantee no separation. 
The nylon cable is pliable and the tips swivel freely.
Needle is permanently laser imprinted on each circular.