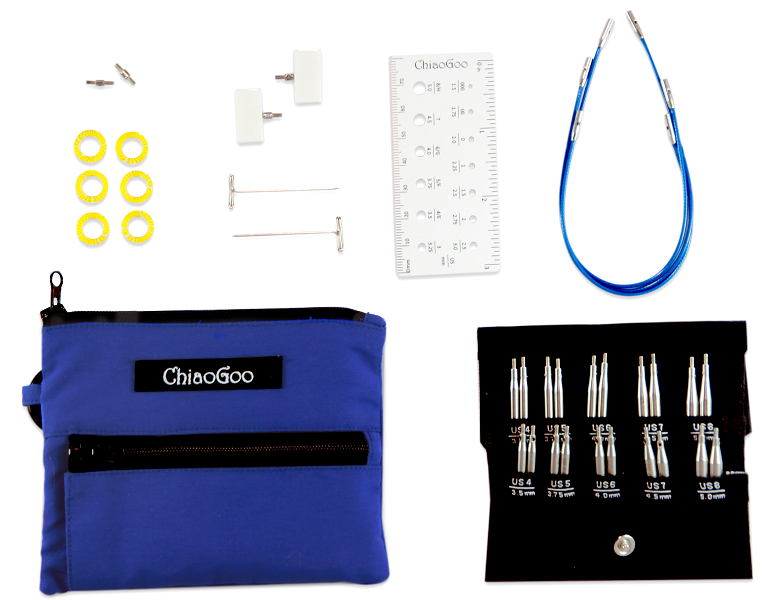 BRAND NEW! Small size Twist Shortie Set!
The world's shortest interchangeables!
New in 2019 is Chiaogoo's 2" & 3" interchangeable tip system that allows knitters to make 9" (23cm) through to 14" (36cm) circulars - including differentials.
New Small X-Flex Shortie set includes:
5 sizes in both 2 and 3" sets of solid, surgical stainless steel tips.
3.5mm
3.75mm
4mm
4.5mm
5mm
3 Small diameter blue cables
end stoppers
tightening keys
connectors
stitch markers
mini needle gauge
It comes in the red, pocket-sized nylon fabric pouch. With a dome closed tip sleeve.